Word Factory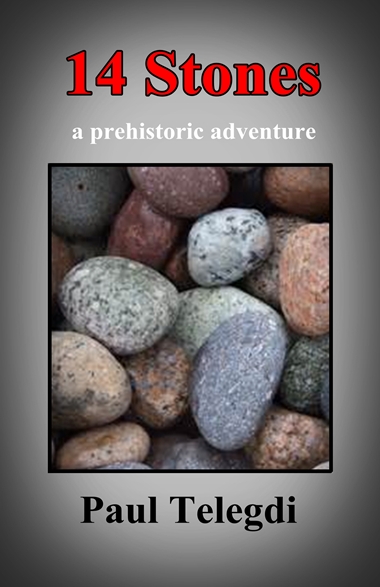 14 Stones
To Chaiko, living in the prehistoric world, existence is hard enough. Become injured and life becomes nearly impossible. What does he have to do to regain worth and status? Sharpened by misfortune and need, his intelligence is the only tool to help find his way in an often hostile world. Yet the challenges he faces cause him to grow in unexpected and satisfying ways.
Commentary
This was the first full book I have ever completed. Since then I have added 4 more books to the Stone Series, and 15 other books besides (all now published as ebooks on smashwords.com). I don't know why. Perhaps I thought that as the first it wasn't sophisticated enough, that I still had things to learn about the craft of writing, so other books got ahead of 14 Stones.
Yet, as I worked this book, I was astounded by my formulation and spin of ideas. I have forgotten to the extent that I often had to ask, "Did I really write this? Where have the ideas come from? The inspiration?" In some ways, it is better written than the books that followed. How to explain that?
Chaiko was the mold, the prototype of all my other characters. In a way, I follow the same format: define my character and expose him/her to challenges to see how he/she fares. I must say that my heroes (antiheros) did me proud.
As a final word, Chaiko was always very close to my heart, and I often ached that he was lying about neglected, while other, later characters were able to frolic in the limelight. Well no longer! Chaiko is here, larger than life but still intensely human.
I know you will enjoy this book. It was originally conceived as a Young Adult book, but in the writing/rewriting it has outgrown its genre classification. I think that both young and old will find this interesting.
So, I invite you to a journey in the forgotten past of all our histories. Have a good trip, and if you like the journey let me know with a comment on smashwords or on your preferred channel. Thank you, Friend.
Go back to the writer, the author or go home